About Us
The Southwest Iowa Mental Health and Disability Services Region (SWIA MHDS) services a nine (9) county area in the beautiful rolling hills of the most southwest corner of Iowa. The geographic area includes the Counties of Cass, Fremont, Harrison, Mills, Monona, Montgomery, Page, Pottawattamie, and Shelby in the State of Iowa.
The region's plan is designed to improve health, hope, and successful outcomes for adults in the region who have mental health disabilities and intellectual/developmental disabilities, including those with multi-occurring substance use issues, health issues, physical disabilities, brain injuries, and other complex human service needs, and children who have a diagnosis of serious emotional disturbance as defined in Iowa Code section 225C.2. It is our mission "to provide a responsive and welcoming system of support for overall mental wellness".
"Empowering individuals and instilling hope for their future" is the vision of SWIA MHDS. With respect and dignity for all people being the center of our approach to providing and funding services, we will strive to offer choices based on individual needs. As funding is available, we will develop services for unmet needs working closely with stakeholders to enhance people's options within the region.
Detailed information about SWIA MHDS can be found in the Management Plan. Three separate documents make up the management plan including the Annual Service and Budget Plan, Annual Report, and Policies & Procedures Manual.
The Annual Service and Budget Plan includes the services to be provided and the cost of those services, local access points, targeted case management agencies, a plan for ensuring effective crisis prevention and a description of the scope of services, projection of need and cost to meet the need, and provider reimbursement provisions.
The Annual Report provides an analysis of data concerning services managed for the previous fiscal year. The Policies & Procedures Manual includes policies and procedures concerning the management of the MH/DS service and MH/DS plan administration.
Advisory Committee -Children Advisory Committee -Adult
Scott Halverson, Behavioral Health Barb Belstene, Individual Representative
Melissa Nation, Child Welfare Daryn Richardson, MH/DD Provider
Jonathan Holland, Child Care Provider Mary O'Neill, MH/DD Provider
Kathy Hanafan, Education Scott Halverson, MH Provider
Tarah Devlin-Lawler, Early Child Kate Smith, MH Provider
Ryan McCormick, Juvenile Court Sherrie McDonald, MH Provider
Anthony Kava, Law Enforcement Berneeta Wagoner, Individual Representative
Allison Leach, Parent
Ashley Harlow, Pediatrician
Sign up for our notifications!
Get updates from the Southwest Iowa MHDS Region in your inbox.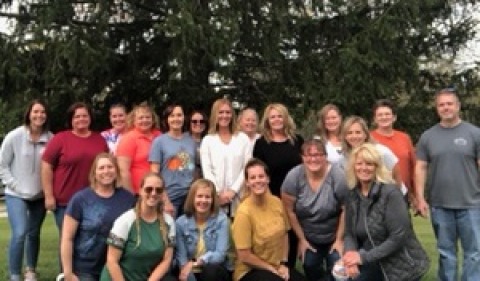 Governing Board Members
Bernard Pettinger, Cass County
Clint Blackburn, Fremont County
Tony Smith, Harrison County
Richard Crouch, Mills County
Tom Brouillette, Monona County
Mark Peterson, Montgomery County
Judy Clark, Page County
Tim Wichman, Pottawattamie County
Steve Kenkel, Shelby County
Kathy Hanafan, Education
Mary O'Neill, Provider (Adult Services)
Scott Halverson, Provider (Child Services)
Berneeta Wagoner, Adult Representative
Allison Leach, Child Representative