Events Understanding Trauma and De-Escalating Situations: Calm Down: Understanding Basics to De-escalate Situations
October 3, 2023
1:00pm to 4:00pm
Registration Required
A client in a heightened state can exhibit challenging behaviors while also being a safety risk for those around them. This course will start to understand behaviors that may lead to a heightened state while share learning to identify situations may lead to de-escalation. Participants will learn to identify reactions to keep calm and remove oneself from a situation to maintain safety for all.
Third-Party Event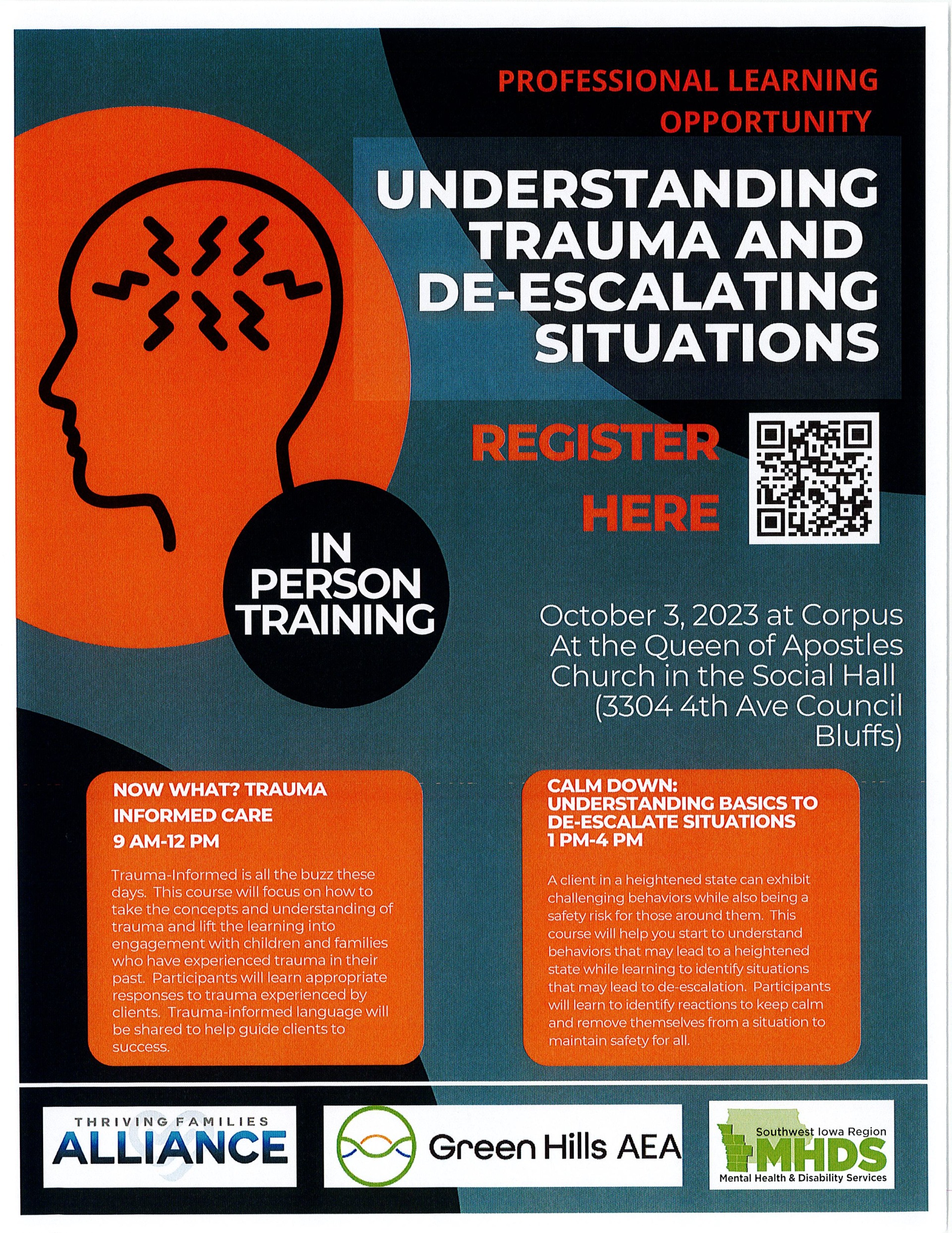 Cancellation Policy
It is our goal to provide trainings as scheduled. If a training is cancelled for any reason the region will attempt to email registered participants as well as post the change on the trainings page of the region website.

The region is committed to providing quality training experiences. When a registered participant does not attend it often prevents another participant from having the opportunity. Please call us at 712-328- 5645 by 12:00 pm the day prior to the training if needed to cancel a registration. If the training is on a Monday please contact us by 12 pm on Friday. If the aforementioned notice is not given you will be charged a minimum of $25.00 (this includes trainings with no registration fee).
Registration Required
Register Now
Location
Corpus at the Queen of Apostles Church (Social Hall)
3304 4th Ave.
Council Bluffs, IA