Events The Lisa Project & WE CAN Exhibits: Some secrets should be told...
September 20, 2023
8:30am to 4:30pm
No cost or registration needed
Third-Party Event
The Lisa Project is a unique multi-sensory exhibit experience allowing the visitor to hear, see and experience the reality of the world of child abuse. Through audio narration from a child's perspective, visitors are guided room by room through scenarios depicting abuse. This experience is fully immersing each guest into the world that these children face on a daily basis. The purpose of this free exhibit is to provide resources and information, increase community awareness, promote child abuse prevention, and help protect children and strengthen families. The exhibit is rated PG-13 due to some mature content.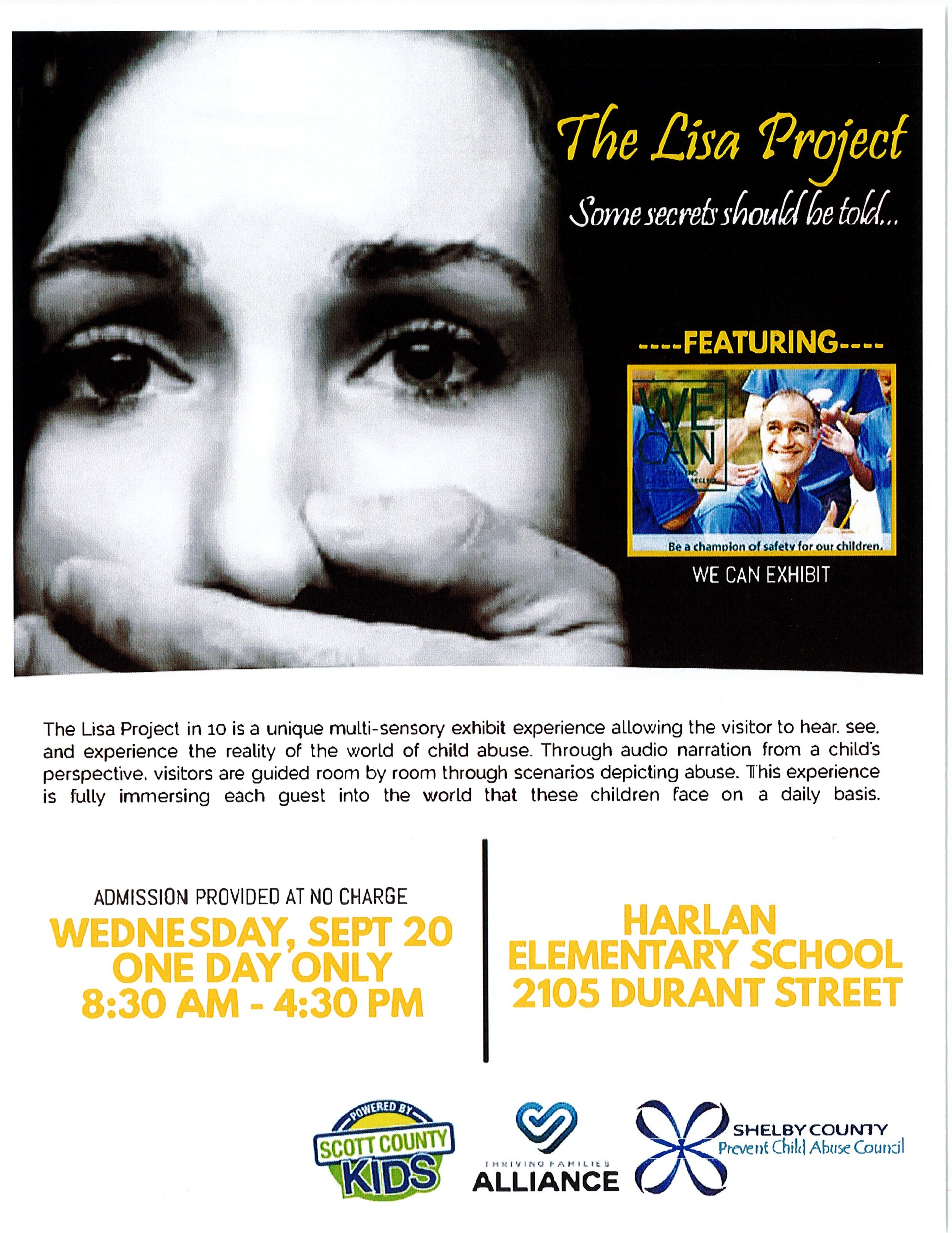 Location
Harlan Elementary School
2105 Durant St.
Harlan, IA