Events Eye Movement Desensitization and Reprocessing (EMDR)
January 20 to March 5, 2023
8:15am to 5:00pm
This event is at capacity.
Cost: $0.00
This training was canceled and rescheduled for Feb 17-19 and March 31-April 1, 2. Registration was through the EMDR site. Registrants should plan to attend BOTH 3-day sessions (40 CEUs for licensed/provisional therapists)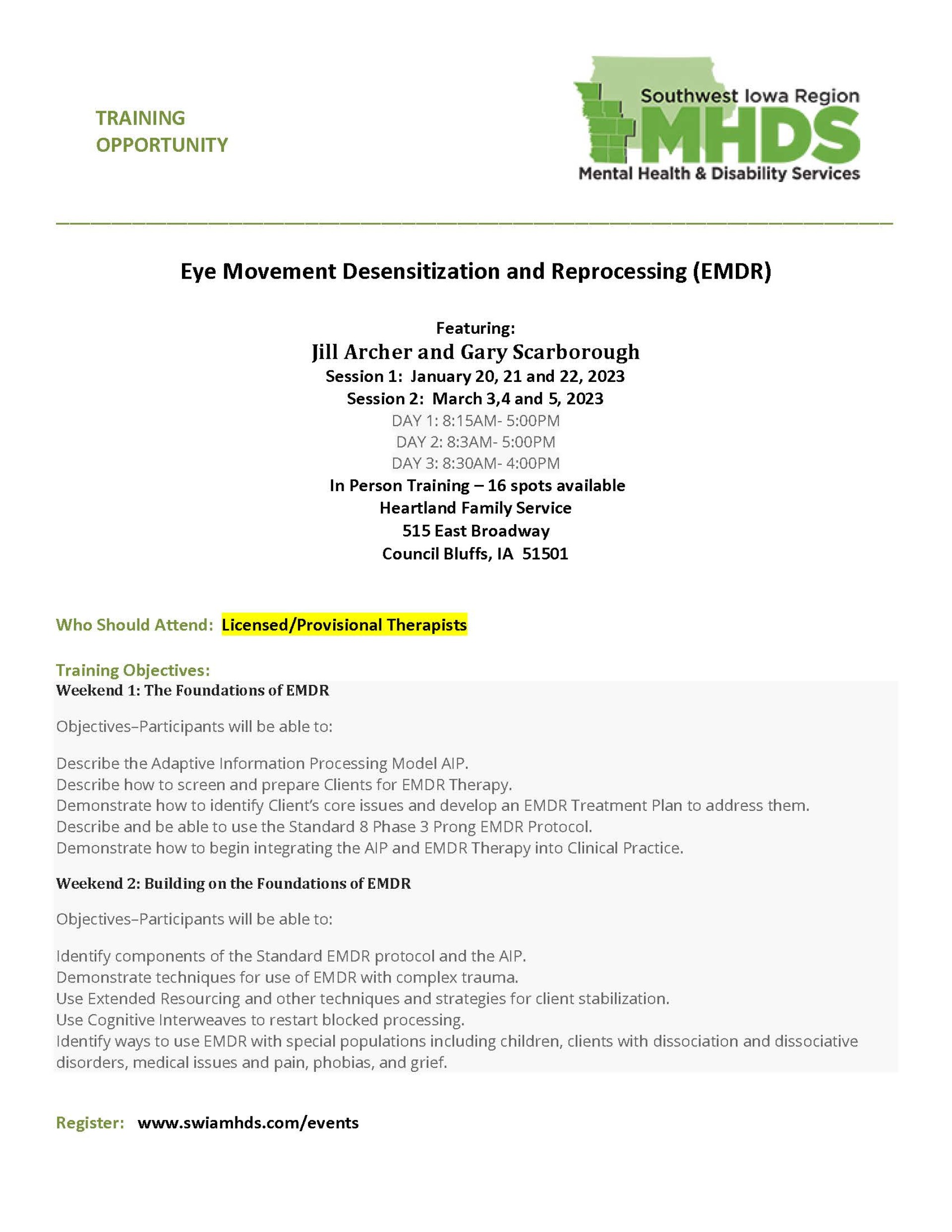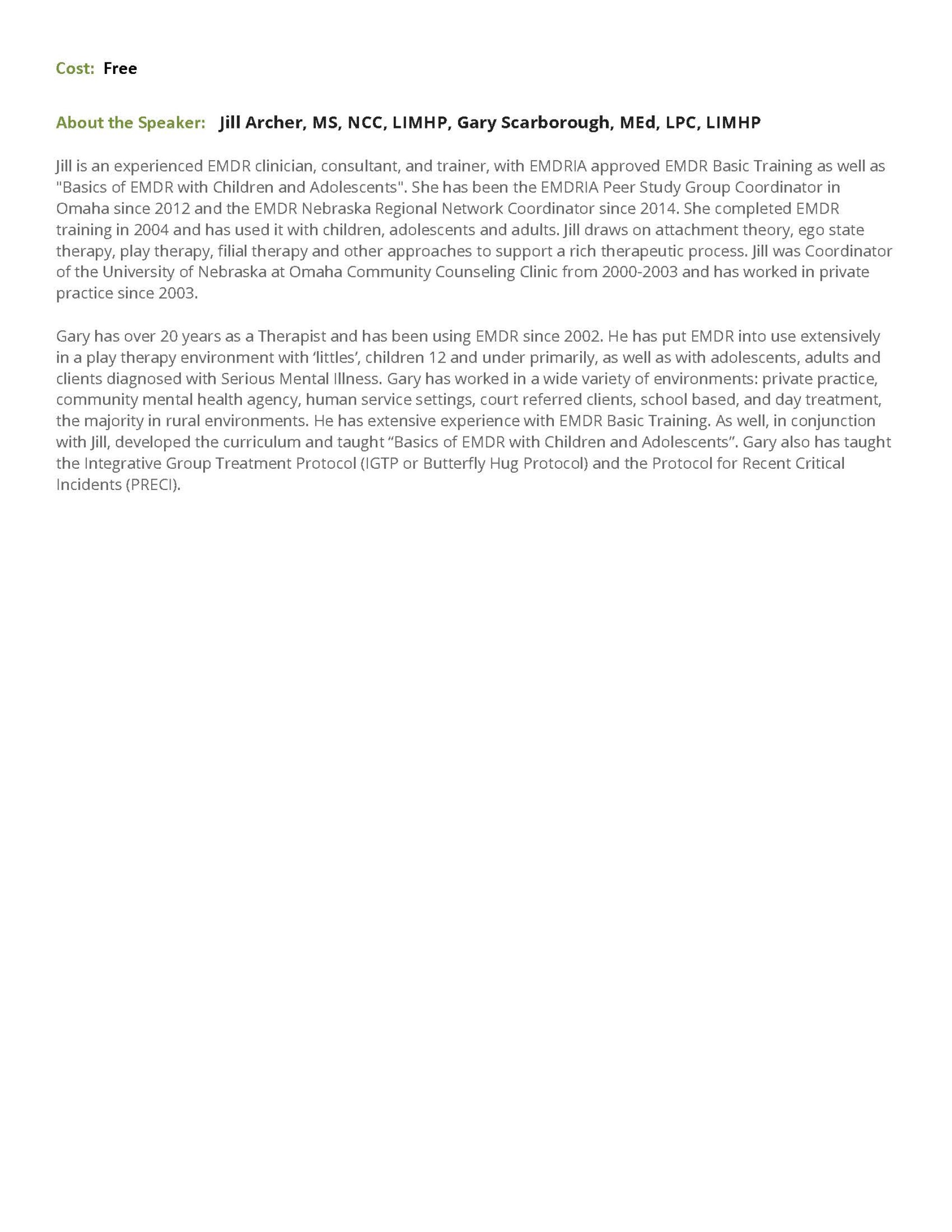 Cancellation Policy
It is our goal to provide trainings as scheduled. If a training is cancelled for any reason the region will attempt to email registered participants as well as post the change on the trainings page of the region website.

The region is committed to providing quality training experiences. When a registered participant does not attend it often prevents another participant from having the opportunity. Please call us at 712-328- 5645 by 12:00 pm the day prior to the training if needed to cancel a registration. If the training is on a Monday please contact us by 12 pm on Friday. If the aforementioned notice is not given you will be charged a minimum of $25.00 (this includes trainings with no registration fee).
This event is at capacity.
Location
Heartland Family Service
515 East Broadway
Council Bluffs, IA

For More Information
Carolyn Koehrsen
(712) 325-5633
ckoehrsen@heartlandfamilyservice.org